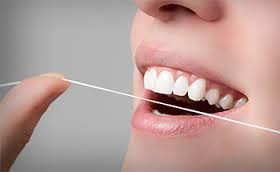 A preventive program is a cooperative effort by the patient, dentist, and dental staff to preserve the natural dentition and supporting structures by preventing the onset, progress, and recurrence of dental diseases and conditions.
Preventing dental disease starts at home with good oral hygiene and a balanced diet. It is continued in the dental office by the efforts of your dentist and dental hygienist to promote, restore, and maintain your oral health.
Prevention also includes regular dental exams, cleanings, and x-rays. Sealants and fluoride are also great preventive treatments that help protect the teeth.
Prevention helps avoid serious and costly dental problems and is the key to having a healthy, confident, beautiful smile.
In the past decade there has been a dramatic interest in cosmetic dentistry. We all realize that having a healthy, bright, beautiful smile enhances our appearance and allows us to smile with confidence. Thanks to the advances in modern cosmetic dentistry, we are able to improve our teeth and smiles with quick, painless and surprisingly affordable treatments.
Cosmetic dental treatments can:
Change the size, shape, and alignment of certain teeth.
Fill in unattractive spaces between teeth.
Improve or correct bites.
Lighten or brighten the color of teeth.
Repair decayed, broken, cracked, or chipped teeth.
Replace missing teeth.
Replace old, unattractive dental treatments.
Remember, your smile speaks before you even say a word!
The word periodontal means "around the tooth". Periodontal disease attacks the gums and the bone that support the teeth. Plaque is a sticky film of food debris, bacteria, and saliva. If plaque is not removed, it turns into calculus (tartar). When plaque and calculus are not removed, they begin to destroy the gums and bone. Periodontal disease is characterized by red, swollen, and bleeding gums.
Four out of five people have periodontal disease and don't know it! Most people are not aware of it because the disease is usually painless in the early stages.
Not only is it the number one reason for tooth loss, research suggests that there may be a link between periodontal disease and other diseases such as, stroke, bacterial pneumonia, diabetes, cardiovascular disease, and increased risk during pregnancy. Researchers are determining if inflammation and bacteria associated with periodontal disease affects these systemic diseases and conditions. Smoking also increases the risk of periodontal disease.
Good oral hygiene, a balanced diet, and regular dental visits can help reduce your risk of developing periodontal disease.
Signs and symptoms of periodontal disease:
Bleeding gums – Gums should never bleed, even when you brush vigorously or use dental floss.
Loose teeth – Also caused by bone loss or weakened periodontal fibers (fibers that support the tooth to the bone).
New spacing between teeth – Caused by bone loss.
Persistent bad breath – Caused by bacteria in the mouth.
Pus around the teeth and gums – Sign that there is an infection present.
Receding gums – Loss of gum around a tooth.
Red and puffy gums – Gums should never be red or swollen.
Tenderness or Discomfort – Plaque, calculus, and bacteria irritate the gums and teeth.
It's great news that the incidence of tooth decay has significantly diminished over the years due to the use of fluorides and an increase in patient awareness. However, teeth are still susceptible to decay, infection, and breakage and sometimes need to be restored back to health. Through improved techniques and modern technology, we are now able to offer more options for restoring a tooth back to its normal shape, appearance and function.
Should your teeth ever require a restorative treatment, you can rest assured knowing we will always discuss with you the available options and recommend what we believe to be the most comfortable and least invasive treatment. Providing you with excellent care is our number one priority when creating your beautiful smile.
Reasons for restorative dentistry:
Enhance your smile.
Fill in unattractive spaces between teeth.
Improve or correct an improper bite.
Prevent the loss of a tooth.
Relieve dental pain.
Repair damaged and decayed teeth.
Replace missing teeth.
Replace old, unattractive dental treatments.
Restore normal eating and chewing.
Remember to give your teeth the attention they need today!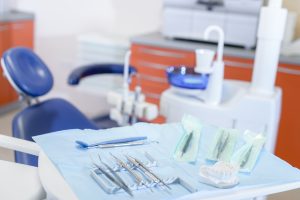 The term "periodontics" refers to the prevention, diagnosis and treatment of periodontal disease that affects the gums and jawbone. The gum tissues serve to surround and support the teeth and the underlying jawbone anchors teeth firmly in place.  
Periodontal disease is a progressive condition which begins with mild gum inflammation called gingivitis. It is the leading cause of tooth loss in adults living in the developed world, and should be taken very seriously. Periodontal disease (often called gum disease) is typically signified by red, swollen, painful, or bleeding gums, but in some cases has no noticeable symptoms.
Periodontal disease generally begins when the bacteria living in plaque cause an infection in the surrounding tissues of the teeth, causing them to become irritated and painful. Eventually, this infection will; cause the jawbone to recede and the tooth to become loose.
There are several reasons why periodontal treatment may be necessary:
Moderate/advanced gum disease – This occurs when the gums are bleeding, swollen or red around most teeth and the jawbone has begun to recede.
Localized gum recession – The infection which propagates moderate or advanced gum disease often begins in one area. Gum recession may also be caused due to over brushing with a hard bristle brush, or due to a tooth that is not positioned properly. Immediate treatment is required to prevent further spreading.
Before crown lengthening – The periodontist may lengthen the crown of the tooth by removing surrounding soft tissue to provide more tooth exposure.
Ridge augmentation – This procedure, often called "recontouring" may be required to correct an uneven gum line. Before embarking on treatment, a periodontist needs to treat any bacterial infections and periodontitis.
In the case of mild/moderate periodontal problems, the focus of the periodontist will be on curing the underlying bacterial infection and then providing advice on the most appropriate home cleaning methods.
Sometimes a deep scaling is needed to remove the bacterial plaque and calculus (tartar) from the teeth and tissues. Where periodontal disease is advanced and the jawbone has regressed significantly, more intensive cleaning may be recommended and loose teeth that cannot be saved will be removed.
Because periodontal disease is progressive, it is essential to remove the bacteria and calculus build up to halt the spread of the infection. Your dentist will be happy to advise you on effective cleaning methods and treatment options.
Endodontics is a branch of dentistry that deals with the complex structures found inside the teeth. The Greek word "Endodontics" literally means "inside the tooth," and relates to the tooth pulp, tissues, nerves and arterioles.
Historically, a tooth with a diseased nerve would be removed immediately, but we are now able to save the natural tooth in most cases. Generally, extracting the inner tooth structures, then sealing the resulting gap with a crown restores health and functionality to damaged teeth.
Signs and symptoms of endodontic problems:
Inflammation and tenderness in the gums.
Teeth that are sensitive to hot and cold foods.
Tenderness when chewing and biting.
Tooth discoloration.
Unexplained pain in the nearby lymph nodes.
Reasons for endodontic treatment
Endodontic treatment (or root canal therapy) is performed to save the natural tooth. In spite of the many advanced restorations available, most dentists agree that there is no substitute for healthy, natural teeth.
Here are some of the main causes of inner tooth damage:
Bacterial infections – Oral bacteria is the most common cause of endodontic problems. Bacteria invade the tooth pulp through tiny fissures in the teeth caused by tooth decay or injury. The resulting inflammation and bacterial infection jeopardize the affected tooth and may cause an abscess to form.
Fractures and chips – When a large part of the surface or crown of the tooth has become completely detached, root canal therapy may be required. The removal of the crown portion leaves the pulp exposed, which can be debilitating painful and problematic.
Injuries – Injuries to the teeth can be caused by a direct or indirect blow to the mouth area. Some injuries cause a tooth to become luxated, or dislodged from its socket. Root canal therapy is often needed after the endodontist has successfully stabilized the injured tooth.
Removals – If a tooth has been knocked clean out of the socket, it is important to rinse it and place it back into the socket as quickly as possible. If this is impossible, place the tooth in special dental solution (available at pharmacies) or in milk. These steps will keep the inner mechanisms of the tooth moist and alive while emergency dental treatment is sought. The tooth will be affixed in its socket using a special splint, and the endodontist will then perform root canal therapy to save the tooth.
If you have questions or concerns about endodontic procedures, please ask a member of our staff.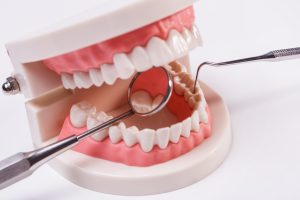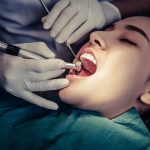 Oral & Maxillofacial Surgery
Oral & Maxillofacial Surgeons have advanced training and expertise in the diagnosis and treatment of various head and neck conditions and injuries. An Oral Maxillofacial Surgeon can diagnose and treat a wide variety conditions. The following are just some of the many conditions, treatments and procedures oral and maxillofacial surgeon deal with on a daily basis:
TMJ, Facial Pain, & Facial Reconstruction
Dental Implants
Tooth Extractions & Impacted Teeth
Wisdom Teeth
Misaligned Jaws
Cleft Lip & Palate
Apicoectomy
Oral Cancers , Tumors, Cysts, & Biopsies
Sleep Apnea
Facial Cosmetic Surgery
Whether you are referred to our office, have pain or symptoms causing you concern, or you simply have questions you would like answered, please contact our office today to schedule an appointment. We are here to answer your questions and provide the treatment you deserve!
In recent years, laser dentistry has superseded many traditional dentistry practices, making treatments more precise and less painful. This newer style of dentistry utilizes intense beams of light projected by a dental laser. Dental lasers can be used to perform a wide variety of treatments, including soft tissue shaping and removal.
The FDA deemed laser dentistry to be safe for public usage in 1990. Since then, many dentists have incorporated dental lasers into everyday procedures – reducing bleeding, anxiety and post-treatment recovery times. The beauty of dental lasers is that they damage far less of the surrounding tissue than traditional techniques – which means less discomfort and pain.
Here are some of the other benefits associated with laser dentistry:
Faster healing and tissue regeneration.
Preservation of more of the natural tooth.
Reduced bleeding during and after treatment.
Reduced need for anesthesia.
Reduced need for stitches and sutures.
Reduced risk of bacterial infections after procedures.
How can laser dentistry help me?
Laser dentistry is incredibly versatile and plays an important role in a growing number of common dental procedures. Though laser dentistry is most notably associated with cosmetic treatments, it is equally effective for preventative purposes.
Here are some of the ways that dental lasers can be used:
Tooth preparation – Prior to laser dentistry, a drill would be required to prepare the tooth for a filling. Lasers can now completely eliminate the need for drilling and anesthesia. Lasers also successfully kill oral bacteria around the surgical site.
Reshaping soft tissue – Dental lasers can dissolve soft tissue to expose more of the natural tooth (crown lengthening), reshape soft tissue to make "gummy smiles" more attractive, and remove uncomfortable soft tissue folds caused by denture wear.
Frenectomy – Lasers can improve speech and the feeding habits of babies, children and adults by untying the tongue.
Tumor removal – When benign tumors have formed in the soft tissue areas of the mouth, a dental laser can completely remove them without causing pain.
Whitening – Lasers can greatly expedite the tooth whitening process by increasing the activity of the particles in the peroxide bleaching solution.
Biopsy – Lasers are sometimes used to perform a biopsy on suspicious areas of soft tissue. This biopsy procedure can be performed instantly and with great precision.
How are laser procedures performed?
Different types of dental laser have been created to treat different conditions. Each laser uses a different wavelength of light, which predicates its best use. The most common types of dental laser are carbon dioxide lasers and diode lasers, which are usually employed to treat soft tissue problems. The dentist will decide which type of laser is best to use after conducting X-rays and a thorough examination.
The laser beam is extremely bright, and special glasses will be provided to protect the eyes. The dentist will then direct the beam at the affected area and carefully dissolve the soft tissue, harden the filling or whiten the teeth.
The procedure will take far less time than conventional methods and cause far less anxiety and discomfort. The only real disadvantage of laser dentistry is that it can prove to be more expensive.
If you have questions or concerns about laser dentistry, please ask a member of our team.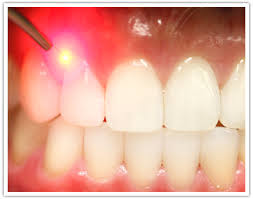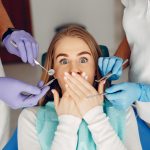 A significant number of Americans do not visit the dentist for regular checkups because they are too fearful or suffer from dental anxiety. Sedation dentistry offers an excellent way to provide a safe, anxiety-free, dental experience to those who are afraid of the dentist.
Sedation dentistry is often mistakenly thought to induce sleep. In fact, most sedatives allow the patient to stay awake during the procedure. Sleepiness is a side effect of some medications, but nitrous oxide, oral conscious sedation and IV sedation only work to calm anxiety throughout the dental visit.
Sedation dentistry is popular because most sedatives can be taken by mouth, meaning no injections, no anxiety and no pain. Some sedatives work so effectively that even the smells and details of the procedure cannot be recalled afterwards. Safety and compliance are two important aspects of treatments, so sedation dentistry offers both the individual and the dentist the best alternative.
Whatever the form of sedative, it is essential to be accompanied by a caregiver. Sometimes, sedatives are provided the night before the dental visit, which means that driving to or from the appointment is not advisable.
Here are some advantages associated with sedation dentistry:
Anxiety is alleviated.
Few side effects.
More can be accomplished during each visit.
No needles.
No pain.
Perfectly safe.
Procedures seem to take less time.
What kinds of sedatives are available?
The most popular types of dental sedatives are nitrous oxide, oral conscious sedation, and IV sedation. Different levels of sedation (mild, moderate and deep) can be utilized depending on individual needs. Before administering any sedative, the dentist must analyze the full medical history of the patient, as well as taking note of any current medications.
Here is an overview of some of the most common types of dental sedatives:
Nitrous Oxide
Nitrous oxide, or "laughing gas," is used as a mild sedative. It is delivered through a nose hood, and is administered throughout the entire procedure. Nitrous oxide elevates the general mood and can evoke a general sense of well-being. Most importantly, it relieves anxiety and reduces pain during the procedure. In addition, some tingling and numbness may be felt. There are few side effects associated with nitrous oxide, and it has been safely used in dentistry for many years.
IV Sedation
Intravenous sedation is a moderate type of sedation. Patients who have previously experienced IV sedation often report feeling like they slept through the entire procedure. Generally, IV sedation is used for shorter treatments. It is administered via direct injection into the bloodstream, which means the effects are immediate. Sometimes patients feel groggy and sleepy when the IV sedatives are withdrawn. This is why it is important to bring a designated driver for the drive home.
Oral Conscious Sedation
Oral conscious sedation is an excellent choice for people who fear needles. Oral medication is provided prior to treatment in order to induce a moderate state of sedation. Though oral sedatives do not cause sleep, they usually dull the senses. This means that most patients cannot remember the pain, smells or noises associated with the procedure. Usually, a dose of medication is taken prior to the appointment, and then topped up during the procedure as required.
What types of drugs are used in oral conscious sedation?
Most of the drugs used in sedation dentistry are classified as benzodiazepines. Benzodiazepines reduce anxiety, muscle spasms, insomnia and seizures. Each medication has a different half-life, meaning that the effects last for varying amounts of time. The estimated length of the procedure determines which type of drug is going to be most effective.
Here are some of the most common drugs used in oral conscious sedation:
Valium® – This sedative has amnesic properties and a long half-life. It is usually used for time-consuming, complex procedures.
Halcion® – Usually used to treat insomnia, Halcion is an effective sedative with amnesic properties. A short half-life makes this sedative useful for shorter procedures.
Ativan® – This sedative is best known for reducing anxiety. It has amnesic properties and a medium half-life. Ativan is typically used for treatments shorter than two hours.
Versed® – This sedative has the shortest half-life and is therefore less commonly used. It alleviates anxiety in much the same way as nitrous oxide, and is used for visits that will take less than 30 minutes.
If you have questions or concerns about sedation dentistry, please ask your dentist.
Dental emergencies are quite frightening and often painful. Prompt treatment is almost always required to alleviate pain and to ensure the teeth have the best possible chance of survival.
Sometimes teeth become fractured by trauma, grinding or biting on hard objects. In other cases, fillings, crowns and other restorative devices can be damaged or fall out of the mouth completely. If there is severe pain, it is essential to make an appointment with the dentist as quickly as possible. The pain caused by dental emergencies almost always gets worse without treatment, and dental issues can seriously jeopardize physical health.
Types of dental emergency and how to deal with them:
Avulsed tooth (tooth knocked out)
If a tooth has been knocked clean out of the mouth, it is essential to see a dentist immediately. When a tooth exits the mouth, tissues, nerves and blood vessels become damaged. If the tooth can be placed back into its socket within an hour, there is a chance the tissues will grow to support the tooth once again.
Here are some steps to take:
Call the dentist.
Pick up the tooth by the crown and rinse it under warm water. DO NOT touch the root.
If possible, place it back into its socket – if not tuck it into the cheek pouch.
If the tooth cannot be placed in the mouth, put the tooth into a cup of milk, saliva, or water as a last resort. It is important to keep the tooth from drying out.
Get to the dentist, quickly and safely.
The dentist will try to replace the tooth in its natural socket. In some cases, the tooth will reattach, but if the inner mechanisms of the teeth are seriously damaged, root canal therapy may be necessary.
Lost filling or crown
Usually, a crown or filling comes loose while eating. Once it is out of the mouth, the affected tooth may be incredibly sensitive to temperature changes and pressure. Crowns generally become loose because the tooth beneath is decaying. The decay causes shape changes in the teeth – meaning that the crown no longer fits.
If a crown has dropped out of the mouth, make a dental appointment as soon as possible. Keep the crown in a cool, safe place because there is a possibility that the dentist can reinsert it. If the crown is out of the mouth for a long period of time, the teeth may shift or sustain further damage.
When the dentist is not immediately accessible, here are the steps to take:
Apply clove oil to the tooth to alleviate pain.
Clean the crown and affix it onto the tooth with dental cement. This can be purchased at the local pharmacy.
If the crown is lost, smear the top of the tooth with dental cement to alleviate discomfort.
DO NOT use any kind of glue to affix the crown.
The dentist will check the crown to see if it still fits. If it does, it will be reattached to the tooth. Where decay is noted, this will be treated and a new crown will be made.
Cracked or broken teeth
The teeth are strong, but they are still prone to fractures, cracks and breaks. Sometimes fractures are fairly painless, but if the crack extends down into the root, it is likely that the pain will be extreme. Fractures, cracks and breaks can take several different forms, but are generally caused by trauma, grinding and biting. If a tooth has been fractured or cracked, there is no alternative but to see the dentist as quickly as possible.
Where a segment of tooth has been broken off, here are some steps that can be taken at home:
Call the dentist.
Rinse the tooth fragment and the mouth with lukewarm water.
Apply gauze to the area for ten minutes if there is bleeding.
Place a cold, damp dishtowel on the cheek to minimize swelling and pain.
Cover the affected area with over-the-counter dental cement if there is no way to see the dentist immediately.
Take a topical pain reliever.
The nature of the break or fracture will limit what the dentist is able to do. If a fracture or crack extends into the root, root canal therapy may be the only effective way to retain the tooth. In the case of a complete break, the dentist will usually affix the fragment back onto the tooth as a temporary measure.
Dislodged/loose teeth
When a tooth has been dislodged or loosened from its socket by trauma or decay, it might be possible to save it. If the tooth remains in the mouth and attached to the blood vessels and nerves, there is a good chance root canal therapy will not be necessary.
It is important to call the dentist immediately to make an appointment. In the meantime, use a cold compress and over-the-counter medications to relieve pain. The dentist will reposition the tooth and add splints to stabilize it. If the tooth fails to heal, root canal therapy may be required.
If you have questions or concerns about dental emergencies, please contact your dentist.