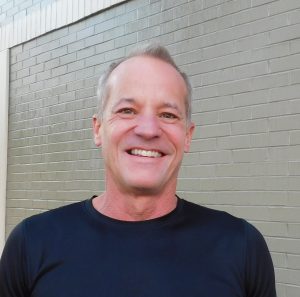 Meet Dr. Bob Ruwwe Jr. DDS, PC
Dr. Ruwwe was born in Jacksonville, Florida in a Navy hospital. His father, George R. Ruwwe, graduated from the Naval Academy and was a lieutenant on the USS Huntington. They moved to Kansas City while his father attended UMKC School of Dentistry. Upon his fathers graduation, the family moved to St. Joseph where his father joined his grandfather, George H. Ruwwe, in his dental practice. At age sixteen, Dr. Ruwwe started working in his grandfathers and fathers dental practice as a dental assistant. After high school, Dr. Ruwwe attended Westminster College for 4 years and attained a degree in Business Administration. While at Westminster College, Dr. Ruwwe became a member of the Phi Delta Theta Fraternity. After Westminster College, Dr. Ruwwe attended dental school at UMKC School of Dentistry in Kansas City, Missouri where he graduated with distinction from the Academy of Operative Dentistry. His career in dentistry started in 1987 where he joined his father and grandfather in their practice as the third generation Ruwwe to practice dentistry in St. Joseph, Missouri.
In 2007, he received a fellowship degree in the Academy of General Dentistry.  The fellowship requirements include 5 years of membership, 500 hours of continuing education and passing a 500 question exam.  The academy promotes excellence in dentistry through the endless pursuit of knowledge in dentistry.  Since dental school, he has taken over 1,000 hours of continuing education.
Physical fitness and nutrition are high on his areas of interest.  He belongs to the Northwest Missouri Dental Society, The Missouri Dental Association, The Academy of General Dentistry, The American Orthodontic Society, and the Academy of Laser Dentistry.  
He has a wonderful, loving and supporting wife Sarah and they have three children.
When you visit our office, our entire team is dedicated to providing you with the personalized, gentle care that you deserve.
Sherry Morton
Executive Assistant